Jsme tým, už dlouho nás fotografování jídla baví, máme rádi výzvy, jsme otevření, neznáme nejde to", pracujeme se špičkovými food-stylisty a všechna jídla ochutnáme.
We are the team, we love taking pictures of food, we enjoy challenges, we are opened, the is no 'can't do', we work with top food-stylists and we taste all the yummy creations.
Přijďte nás navštívit do studia na Malé Straně, do míst, ve kterých Karel Čapek vymyslel roboty a nesmrtelnost.
Come to visit us in the studio at Malá Strana, where Karel Čapek wrote about robots and immortality.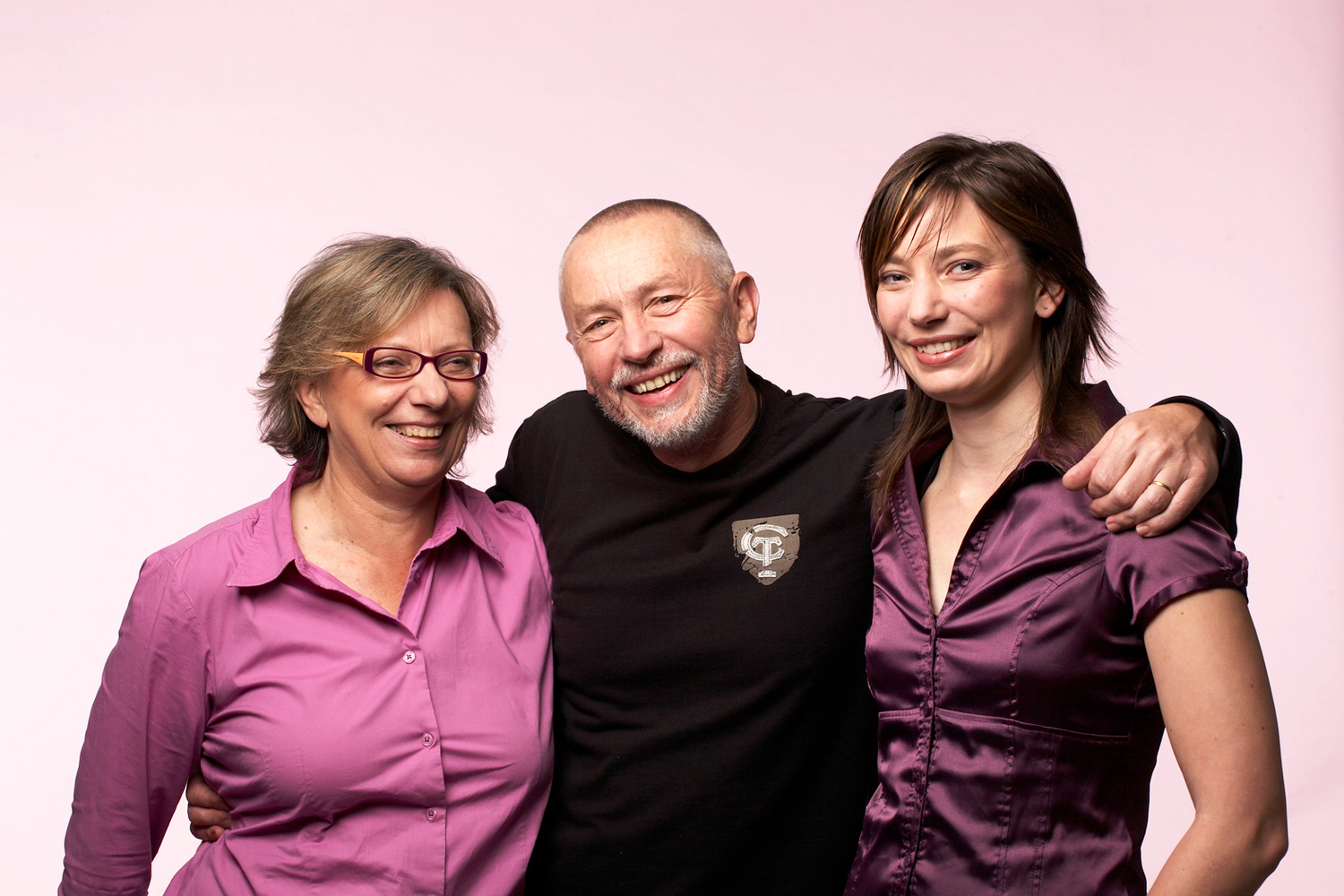 Zdeněk Lhoták ( www.lhotak.com ) je nositelem titulu QEP v kategorii fotografie jídla, World Press Photo 2. místo.
Zdeňka Lhotáková, stylistka a produkční, manželka.
Andrea Thiel Lhotáková ( www.andreal.net ) jejich dcera.